Partner | Office Manager Highland Real Estate
Highland Real Estate
75 Crest Avenue
Winthrop, MA 02152
Email Phone: (617) 846-8000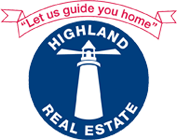 About Elizabeth
Welcome to Highland Real Estate! We are very happy that you found our web site. We take much pride in finding just the right home for people. We have been making dreams come true for over 38 years and it's just as exciting now as it was 38 years ago. We love real estate because we believe that everybody deserves a place to call home and we believe that real estate is the best investment you can make.
Our agents average over 20 years of experience and our philosophy is that
"YOU ALWAYS COME FIRST".
Give us a chance and let us show you why Highland Real Estate has been Winthrop's #1 home seller for 32 consecutive years.